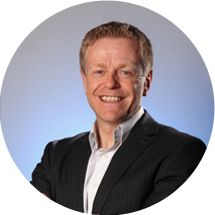 Paul has been a pioneer in paid search and internet marketing for over fifteen years now. His innovative strategies in the finance and automotive sectors have saved money and increased returns on investment beyond that imagined possible by clients.
Through his real world experience Paul realised that none of the internet marketing agencies he engaged with truly understood what it took to succeed. Worse still, their impersonal approach and lack of passion for clients was clear for all to see. From this, the idea of creating Clix digital took shape.
Specialising now in the application of paid search to produce quantifiable results, Paul is an expert in the use of Google analytics to measure a campaigns ROI and from that to suggest the changes needed to increase the returns even further.